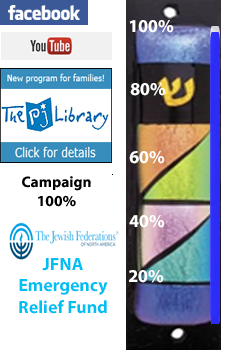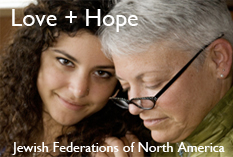 Jewish Y.E.S. is a program developed by the Greater Altoona Jewish Federation with the primary goal of helping to develop and solidify Jewish identity for children by enabling them to participate in camps, retreats and similar experiential programs with other Jewish children.

Jewish summer camp is a great experience and important in helping to develop a solid Jewish identity for children. We hope you are considering it this year for your kids.

The Federation is willing and able to assist financially. Applications for Federation grants (available to any child upon request up to $500) and needs based scholarships (up to $3,500). Call the office at 515-1182 or email the Federation with any questions you may have.

Click here for more Camp Information

Click here for income based application

Thanks to the generosity of the Michael and Anita Siegal One Happy Camper Fund, limited $1,000 incentive grants are available from JFNA. Any Jewish child who would like to have a first-time experience at a Jewish overnight camp and who lives in a community that is part of JFNA's Network of Independent Communities is eligible to apply.

To apply online for the One Happy Camper grant, click here. For a printed application,click here and follow the instructions on the application. These grants are first come, first served. Families must apply by Friday, March 12, 2021 to be considered. Applicants will be notified by Friday, April 2, 2021, if they have been awarded one of these grants. This is an incredible opportunity and we hope you will spread the word in your community.

To learn more about the One Happy Camper first-time incentive scholarship initiative of the Foundation for Jewish Camp or explore the numerous Jewish camp possibilities for children, click here.

Taglit-Birthright is a partnership between the state of Israel, local Jewish agencies such as Jewish Federations through United Jewish Communities, and Jewish Philanthropists to provide a gift of a first time, peer group educational trip to Israel for young adults ages 18 to 26. Almost 200, 000 young adults from all over the world, 52 countries thus far, have received this free 10 day gift in order to strengthen their sense of solidarity between Israel and Jewish communities around the world and to promote the idea of a trip to Israel for all Diaspora Jews as a critical part of Jewish life outside of Israel. Numerous studies show that the best way to solidify Jewish identity in our youth is through an educational trip to Israel. On January 1, 2010, Birthright celebrated it's 10th anniversary.

Read more about this amazing program.

Passport to Israel is a partnership of parents, congregations and the Federation to enable local teens to travel to Israel. Each of the partners contribute $100/year for seven years, from 3rd to 9th grades to fund a trip which can be taken anytime between the end of 10th grade through graduation form college. There is also a 3 year "catch-up" for students who enroll in 7th grade at $200/year for each partner. Passport provides funds for any trip to Israel at any time in a child's life. Due to the popularity of the Birthright program, Passport to Israel was discontinued in 2016.

Celebrate Diversity was established in 1993 to introduce diversity awareness programs into local junior highs to erase intolerance and raise awareness about attitudes of prejudice. There is an annual teacher training and four student education days, including a visit to the United States National Holocaust Museum in Washington, D. C. Approximately 300 seventh and eight graders each year participate. Federation is a co-sponsor and one of the founders of the program. The Federation funds the transportation costs for the annual trip to the Holocaust Museum. Over the years Celebrate Diversity has become a non-profit 501c3 and has established itself as a self-maintaining corporation with it's own board of directors. Due to the 2020 coronavirus pandemic Celebrate Diversity is currently suspended and working to create a template for member schools.